Commercial Pest Control in California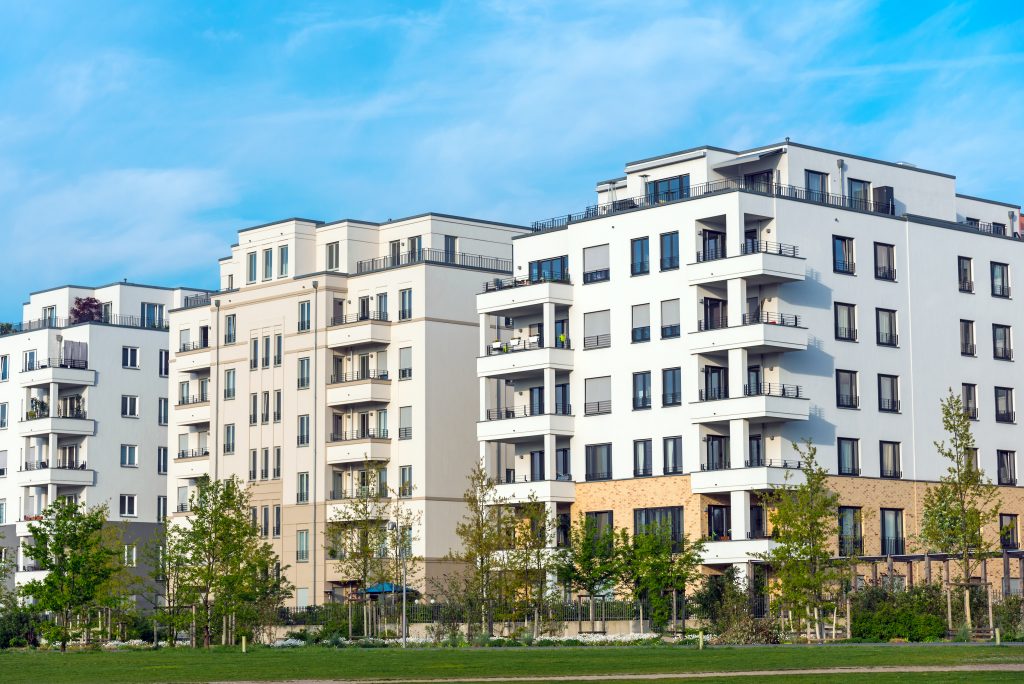 Do you have a pest problem in your business premises?
Zircon Pest Solutions specializes in effective commercial pest control in Southern California. We serve businesses throughout Los Angeles, San Fernando Valley, San Gabriel Valley, Santa Clarita Valley, Ventura County and Orange County.
We know how much an infestation can impact the quality of service you provide to your Los Angeles customers. We clear any pests out of your office building, restaurant, hotel, apartment building, HOA and commercial space quickly, smoothly, and affordably.
---
Who Can Benefit from Commercial Pest Control
The following types of business can benefit from our commercial pest control:
Property Management
Commercial Developers
Multi-Family Housing
Industrial buildings
Warehouses
Apartment complexes
Educational facilities
Commercial offices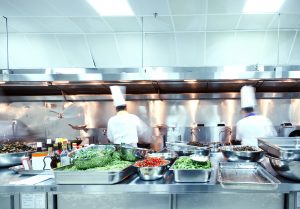 Zircon Pest Solutions offers specific services that cater to highly-vulnerable businesses such as hospitals and child care centers. We also offer specialized services in places where food is served.
Why Your Business Needs Zircon Pest Solutions
It is essential for commercial properties to be pest-free in order to:
Remain attractive to potential customers
Maintain a positive reputation
Preserve the safety of employees and customers
Uphold the value of your property
Don't ignore any signs of pests present on your business property. Doing so could cause your company to face failed audits, lost customers, and impacted profits.
Allow our team of professionals to take care of any type of infestation, from rodent control, pigeon control, gopher control, bee removal and general pests. We'll get your business back to running smoothly. After our work is done, you'll breathe easy knowing that your building is clear of pests.
Save money and abide by business health codes by seeking out our professional pest control in California.
Our Approach to Integrated Pest Management
Our team of pest control specialists have years of experience dealing with pests in Los Angeles. We've devised foolproof pest-clearance methods for every type of critter, and can treat any infestation that's found a home on your property.
For all jobs, we use a 5 step treatment process:
Inspection and Identification: A certified expert will evaluate your business premises. We'll check for pest activity signs, environmental conditions, and potential entry and exit points.
Discovery and Proposal: We document our findings for future reference. We'll come up with informed suggestions for a course of action.
Client Communication: We will discuss our proposal with you. Any questions or concerns you have will be addressed. We strive to uphold clear and honest communication throughout every step of our pest control process. Your input is valued and is always considered.
Implementation: After careful and thoughtful planning, we will implement the treatment on your property. With every project, we follow the 4 levels of control established by the EPA: we set action thresholds, then monitor and identify pests, prevention, and control. Following these standards ensures we're always following treatment protocol proven to be effective.
Documentation and Follow-Up: We keep a record of every treatment performed on your commercial property. We revisit these records in the event that adjustments need to be made. Ongoing concerns will be addressed to remove persistent pests.
---
Types of Pest Control We Specialize In
We're prepared to work on any form of pest infestation, but some of our common services include:
Bed Bug Control
Bed bugs are persistent pests. They are difficult to remove permanently on your own. Bed bugs feed on human blood, so quick removal from your property is essential. They can quickly return to properties they were just eradicated from if the property owner isn't educated about how to keep them at bay. Our bed bug control services get rid of the problem permanently.
Rodent Control
Rodents can carry diseases and host fleas that spread viruses. Rodents are also known for contaminating food with their fur, saliva, and waste. This is especially concerning for businesses in the food industry. Our experts in rodent control use prevention techniques to stop rodents from infiltrating your business. If necessary, we utilize rodent elimination methods to keep your business operating smoothly.
Gopher Control
Gophers can quickly become a problem for your business. They are active year-round.
Gophers are known for burrowing underground. Because of their natural burrowing behavior, they can cause discreet but serious property damage. Our effective gopher control will ensure these animals don't dig up your land or cause your property to become unstable.
Bee Removal
Is your property experiencing a bee problem? Sometimes, the formation of beehives can overtake your property. Regardless of how they gather, these insects can spell trouble. Some people are seriously allergic to their stings.
Some types of bees can be very aggressive, like the Africanized honeybee often found in southern California. Our bee removal services will make your business safe in no time.
Mosquito Control
Mosquitoes are annoying at best. They cause itchy and uncomfortable bites. More severely, they can carry harmful diseases. Keep your employees and customers safe from these insects with our mosquito control methods. We're called every summer to clear out mosquitos, and we can reduce their impact on your property.
Termite Control
Termites are notorious for causing severe structural damage. Termites can cost your company thousands of dollars in repairs. Our termite prevention services will protect your property by evicting these pests.
Pigeon Control
Pigeons are strongly attached to their nesting sites, causing them to stick around and cause a nuisance for long periods of time. They leave droppings and accumulate debris. Pigeons can also ruin rooftop machinery and pose serious health risks. We specialize in pigeon control that will encourage birds to nest elsewhere.
German Cockroach Control
German cockroaches thrive in the Southern California weather. They are relatively small but can be very troublesome. Our experts take German cockroach control seriously. Keep these insects at bay by enlisting our team for the job.
Our Plans
All of our clients require unique, custom treatment plans. Depending on the type of building, there will be different methods used to rid your property of pests. Regardless of the infestation you're dealing with, we work to completely remove pests from your property and prevent them returning. We'll also follow up with you afterwards to ensure your problem has been fully solved.
Appointments are flexible. Don't hesitate to ask for accommodations: we can provide initial inspections and follow-ups whenever is good for you.
---
Contact Us to Make an Appointment
Take back your business from pests by trusting our professional commercial pest control in California. Call us today at (704) 279-1249 to schedule an appointment.

Zircon is the NATURAL Choice for Commercial Pest Control
Commercial establishments have countless pest management needs. Here in California, some must adhere to pest-related regulations specific to the industry, such as food processing plants, schools, and medical facilities. Without effective implementation of pest control and prevention programs, a commercial property could fail an audit, experience a devastating infestation, and ultimately lose time and money. That's why we're here.
Zircon Pest Solutions offers comprehensive commercial pest control services in California for many industries. All technicians are certified in Good Manufacturing Practices, proving our commitment to excellence and array of knowledge. Our Zircon pest management programs allow your commercial property to:
Access services for all pest control needs with one service provider;
Certify as an USDA-compliant organic food processing facility;
Earn LEED certification or recertification, following reporting requirements and service protocols provided by the USGBC;
Use a green approach to pest management with Green Shield Certified Service; and
Comply with third-party auditors, such as SQF, AIB, Silliker, and NSF.
Solve and prevent commercial pest problems through Zircon's scientific approach to pest management. Zircon's Integrated Pest Management (IPM) methods combine physical, biological, cultural and product-based control protocols that work together to prevent and control unwanted pests.